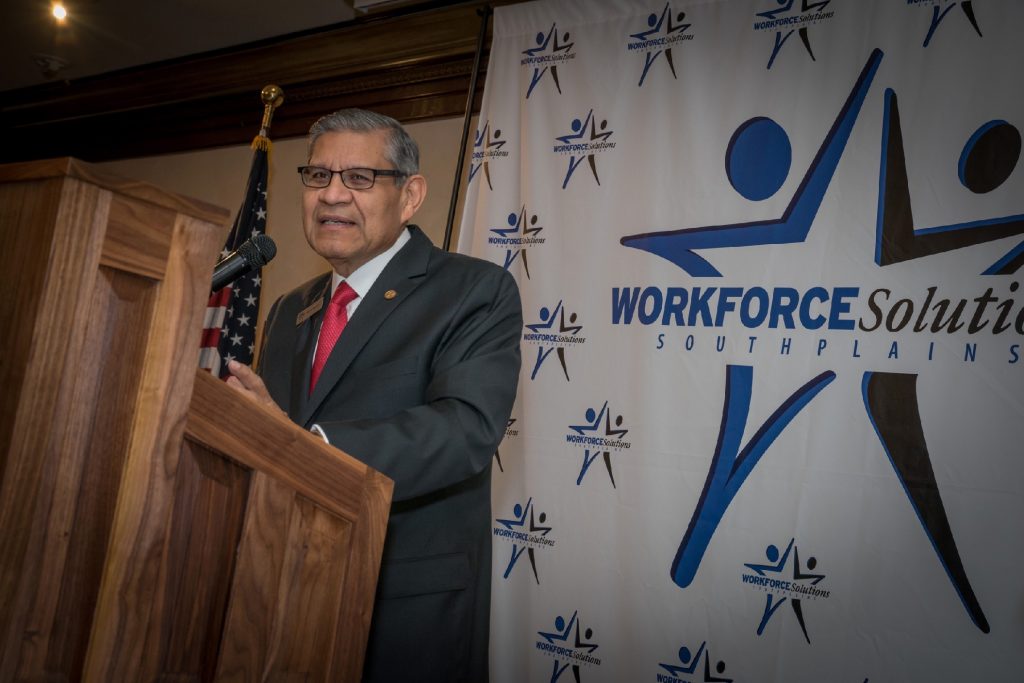 Dear Friends,
The prosperity of any community depends on the strength of its workforce system. That is why we, at Workforce Solutions South Plains, have made it our mission to provide the resources and tools our region's employers and employees need to develop and support a thriving workforce development system.
We provide comprehensive staffing and workforce solutions designed to meet the needs of our employers across the 15-county region we serve. Our primary focus is preparing our region's workforce to meet the labor demands of these employers by providing them with a world-class talent pool.
From on-the-job training, to labor market analysis for business growth, as well as childcare assistance, our organization offers many direct and support services for business owners and job seekers. Our website outlines these and more of the tools you need to maintain and grow your business, or receive the support and training you need to build your career.
Whatever your workforce needs, we exist to provide the solutions. After taking time to review all the resources we offer, we hope you will contact us with any questions you may have. Thank you for your interest in Workforce Solutions South Plains. We look forward to serving you, and everyone else in our South Plains Region, to ensure a healthy and prosperous future.

Sincerely,
Martin Aguirre, CEO
Workforce Solutions South Plains