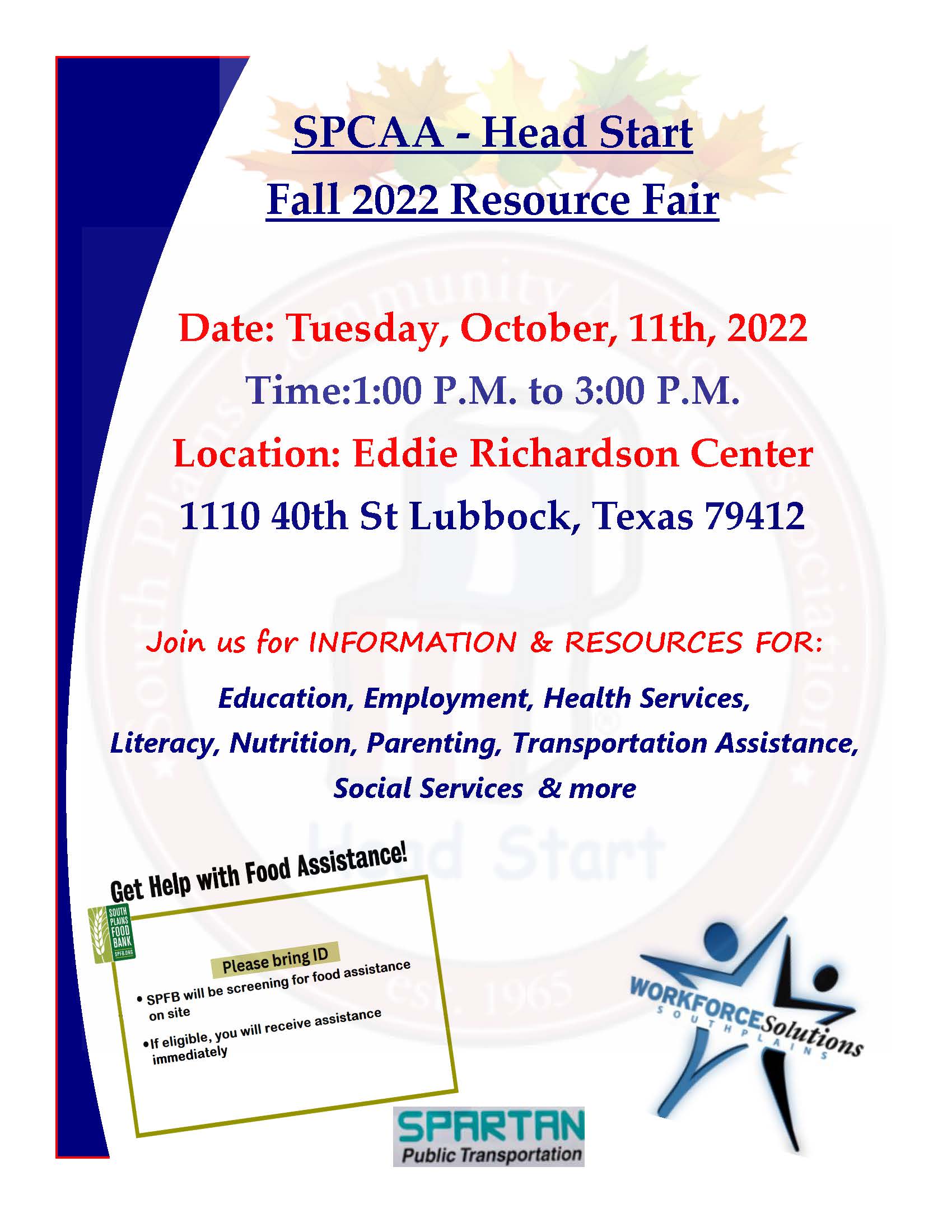 SPCAA Resource Fair
SPCAA – Head Start Fall 2022 Resource Fair
SPCAA will be holding a Resource Fair on Tuesday, October 11 from 1pm to 3pm at the Eddie Richardson Center at 1110 40th St Lubbock, TX 79412.
The purpose of this event is to provide resources and information on:
Education
Employment
Health Services
Literacy
Nutrition
Parenting
Transportation Assistance
Social Services
More!
Workforce Solutions South Plains will have staff present at this event to provide information and resources to attendees. Stop by and let us help you find the resources you need to get the career you want.