Heating, Air Conditioning, and Refrigeration Mechanics and Installers
Heating, Air Conditioning, and Refrigeration Mechanics and Installers
 in the South Plains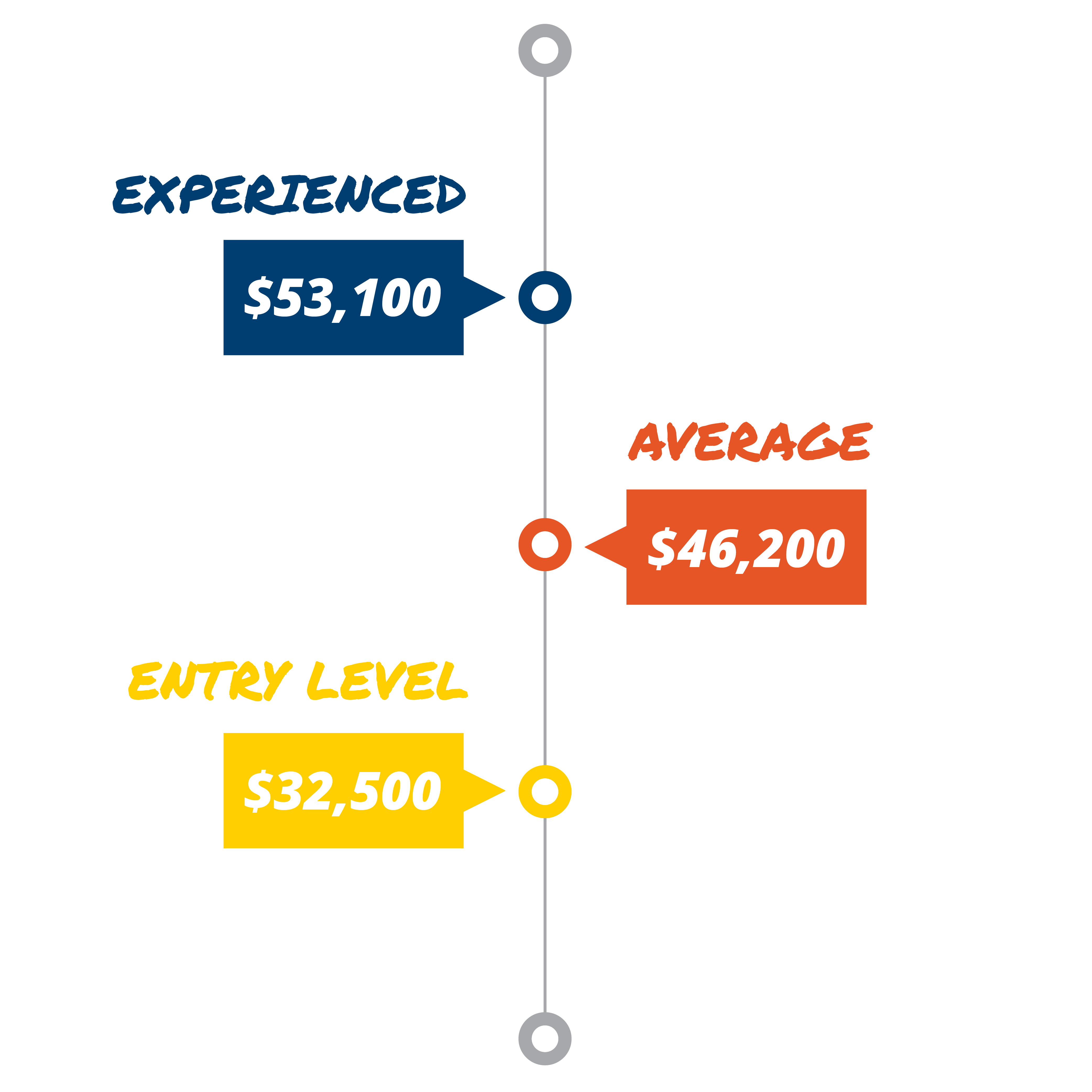 Heating, Air Conditioning, and Refrigeration Mechanics and Installers install or repair heating, central air conditioning, or refrigeration systems, including oil burners, hot-air furnaces, and heating stoves.
Heating, Air Conditioning, and Refrigeration Mechanics and Installers in the South Plains are typically employed by these industries:
Building Equipment Contractors
Commercial and Industrial Machinery and Equipment (except Automotive and Electronic) Repair and Maintenance
Colleges, Universities, and Professional Schools
Direct Selling Establishments
General Medical and Surgical Hospitals
In 2016 an average of 667 Heating, Air Conditioning, and Refrigeration Mechanics and Installers employed in the South Plains. This occupation is expected to grow by 20.3% in the next ten years.
Heating, Air Conditioning, and Refrigeration Mechanics and Installers earn an average of $46,200 in the South Plains. Entry level workers earn approximately $32,500, compared to an average of $53,100 for experienced workers.
Education, Experience and Licensing
DEGREES
People in this career usually begin with an industry-recognized certificate or credential or enter an apprenticeship. This career typically requires long-term on the job training.
Customer-service skills. HVACR technicians often work in customers' homes or business offices, so it is important that they be friendly, polite, and punctual. Repair technicians sometimes deal with unhappy customers whose heating or air conditioning is not working.
Detail-oriented. HVACR technicians must carefully maintain records of all work performed. The records must include the nature of the work performed and the time it took, as well as a list of specific parts and equipment that were used.
Math skills. HVACR technicians need to calculate the correct load requirements to ensure that the HVACR equipment properly heats or cools the space required.
Mechanical skills. HVACR technicians install and work on complicated climate-control systems, so they must understand the HVAC components and be able to properly assemble, disassemble, and, if needed, program them.
Physical stamina. HVACR technicians may spend many hours walking and standing. The constant physical activity can be tiring.
Physical strength. HVACR technicians may have to lift and support heavy equipment and components, often without help.
Time-management skills. HVACR technicians frequently have a set number of daily maintenance calls. They should be able to keep a schedule and complete all necessary repairs or tasks.
Troubleshooting skills.

HVACR technicians must be able to identify problems on malfunctioning heating, air conditioning, and refrigeration systems and then determine the best way to repair them.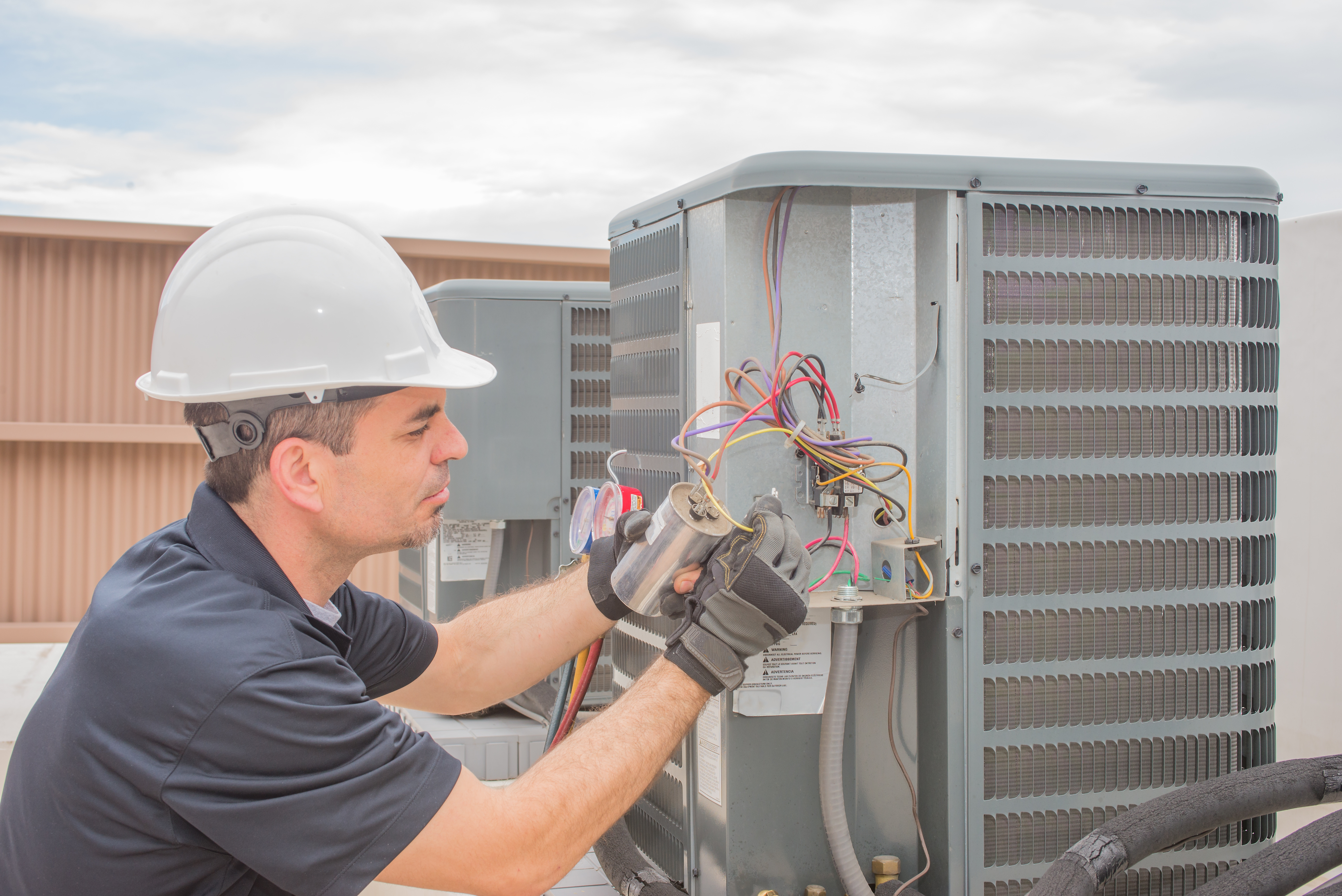 Workforce Solutions South Plains is an equal opportunity employer/programs. Auxiliary aids and services are available upon request to individuals with disabilities. Relay Texas: 711 (voice); 800-735-2989 (TDD); or Relay Texas Spanish 800-662-4954.