Board members are appointed by the local Chief Elected Officials and reflect the ethnic, gender and geographic diversity of the region. At least 51% of the board's membership must be representative of the private sector. Overall, Board members represent private business; labor; local education and training providers including adult education and institutions of higher education; representatives of local educational agencies; and, representatives of governmental, economic and community development entities, vocational rehabilitation programs, and agencies administering supportive service programs. The 35 community leaders listed below serve as stewards of all workforce funds allocated to the South Plains Workforce Development Area.
Board of Directors 2019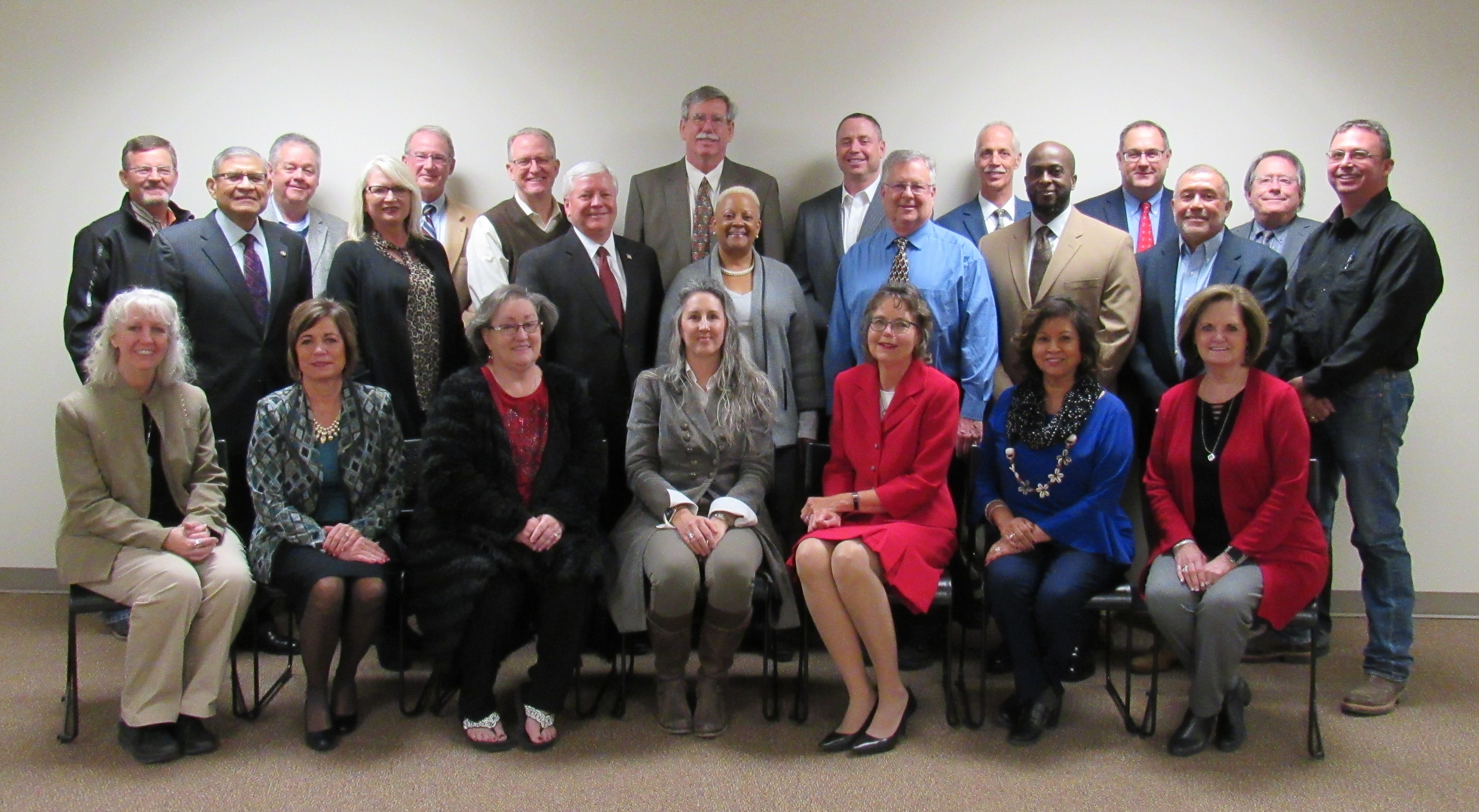 Adrienne Cozart
Chair
Lubbock County
Private Sector
UMC Health System
Chuck Smith
Vice-Chair
Bailey County
Private Sector
Bailey County Electric Cooperative Assn.
Jeff Malpiede
Secretary
Lubbock County
Community Based Organization
South Plains Rural Health Services, Inc.
Kenneth Hill
Past Chair
Cochran County
Private Sector
City Bank, Morton
Wes Anderson
Floyd County
Private Sector
Ace Hardware
Jeff Baum
Lubbock County
Education/Childcare Representative
Lubbock Independent School District
Rob Blair
Hockley County
Education
South Plains College
Denver Bruner
Hockley County
Private Sector
Sodexo
Chris Carpenter
Lubbock County
Private Sector
Armstrong Mechanical
Willis McCutcheon
Hale County
Private Sector
Happy State Bank
Beth Miller
Lubbock County
Community Based Organization
Health & Human Services Commission
John Osborne
Lubbock County
Economic Development
Lubbock Economic Development Alliance
Esther Peña
Lubbock County
Private Sector
Amerigroup
Barry Pittman
Lynn County
Private Sector
Lyntegar Electric
David Quintanilla
Lubbock County
Private Sector
Plains Capital Bank
Gilbert Salazar
Lubbock County
Labor
Lubbock Central Labor Council
Leonard Valderaz
Lubbock County
Community Based Organization
StarCare Specialty Health System
Tom Vermillion
Lubbock County
Community Based Organization
Lubbock Boys and Girls Club
Gabe Vitela
Lubbock County
Private Sector
One Guy from Italy Family Restaurant
Chris Chambers
Lubbock County
Private Sector
Chambers Engineering, LLC
Kandace Decker
Lubbock County
Vocational Rehab
Vocational Rehabilitative Services
Dela Esqueda
Lubbock County
Community Based Organization
Guadalupe Parkway Neighborhood Center
Angela Evins
Lamb County
Private Sector
Lowe's Pay & Save
Kimberly Harrel
Yoakum County
Private Sector
Newtex Mortgage Company
Julie Laughlin
Vice-Chair
Lubbock County
Literacy/Childcare Representative
Literacy Lubbock
Scott Martin
Dickens County
Private Sector
DC Auto Parts
Eddie McBride
Lubbock County
Private Sector/Veteran
Lubbock Chamber of Commerce
Mark McCormick
Crosby County
Private Sector
Agriculture Precision Supply
Dr. Kyle Wargo
Lubbock County
Adult Basic & Cont. Education
Region XVII Service Center
Sharla Wells
Garza County
CBO
Child Welfare Board of Garza County
Adele Youngren
Lubbock County
Public Employment Services
Texas Workforce Commission
Vacancies
Hale County
Lubbock County
Lubbock County
Terry County